"Education is not the filling of a pail, but the lighting of a fire."
~William Butler Yeats
All English classes are fast paced courses designed to challenge and engage students.

Throughout the courses students will receive information through a variety of methods.

The implementation of technology is utilized to make learning engaging and stimulating.

Students will create projects in each course.

Some projects will utilize technology while others will be created by hand.
"An investment in knowledge pays the best interest."
~Benjamin Franklin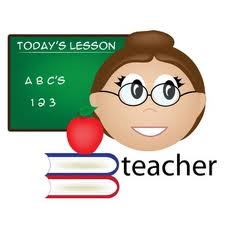 East Beauregard High School is my home away from home. I completed my student teaching here during the 1999-2000 school year. I began teaching full time here during the 2000-2001 school year.

In my time at East Beauregard, I have taught six levels of English: English I, English II, English III, English IV, 6th grade English and Literature, and 7th grade English and Literature. I have also served as a senior class sponsor, Student Council sponsor, and the Varsity Cheer sponsor.

My educational background is comprised of the following degrees: a B.S.in English (Grades 6-12), a M. ED. in Educational Technology, and an Ed. S. in Educational Leadership. I am an Educational Technology Facilitator for grades K-12. I currently hold a Louisiana Teaching Certificate that is valid for life for continuous service.
"The thing I loved the most - and still love the most about teaching - is that you can connect with an individual or a group, and see that individual or group exceed their limits."
~Mike Krzyzewski